The generous people of our society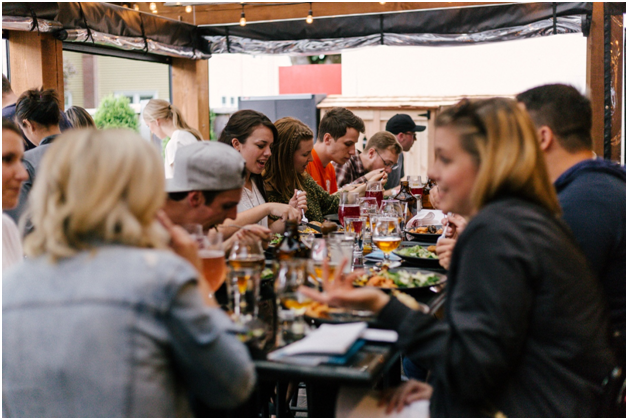 2020 has brought with it a lot of challenges and the hunger crisis is one of them.1 in 4 children in the world are already suffering from chronic malnutrition. The lockdown due to COVID19 is making life more difficult for poor people.
People dealing with poverty and hunger are not alone in this critical situation as generous and kind people are always there to help them.
The pandemic has proved that our world is filled with a lot of kindhearted people. Feby Dela Pena, a mother of three children is using her cooking skills to help feed the families in the Philippines. She is not alone in this act of generosity. When people heard what she was doing, they pitched in to support her.
Not only in the Philippines, in Delhi, Gurudwara Bangla Sahib, but Indians are also running a kitchen or langar to prepare meals for more than 75,000 people a day. They are distributing quality food among migrant workers, police forces, and other hungry people.
Hundreds of volunteers are helping the organization in managing and serving the food. Many people from different parts of the country are contributing to this program by donating funds, rice, wheat, and lentils.
In Bosnia, Asim Latic, a café owner helping the migrants and refugees. He said, "I saw a man standing in the street. I asked if he was hungry and he said he didn't have any money. I said it didn't matter and fed him."
The next day more people came and before long Latić's café had become a kitchen for migrants. He and three friends served thousands of free meals, funding them from their own pockets for two months. "We are all war veterans. We know what it means to be hungry," says Latić.
——————————————————————————————————————-Get inspired by these stories and start your own cool deeds. Let's fill every neighborhood with good and cool activities. Start your first GroupUp activity or event, invite others, register participants & share your cool deeds so others can follow. Use cooldeeds.org's absolutely free tools to start your initiatives.
Step 1: CREATE THE EVENT/ACTIVITY:
Get inspiration and pick a date and create an "Event / Group Up" at www.cooldeeds.org. It is absolutely FREE. There are so many ideas on www.cooldeeds.org, let's take one and go with it or come up with your own ideas and start something good and cool in your neighborhood. Click here to get started.
Step 2: ANNOUNCE & INVITE:
Share it on Facebook, Twitter, and other social media accounts to announce. Send an invite to your friends, neighbors and family to join the "Event / Group Up".
Step 3: PERFORM EVENT & FEEL GOOD:
Perform the event, take images, videos, and share on www.cooldeeds.org to inspire the world so others can do the same in their community and neighborhood.
You did it…….Even if you did this alone, you should be proud of yourself as we surely are. Let's start creating an "Event / Group Up" today. Please note cooldeeds.org is absolutely FREE for all the above activities. Our only purpose is to spread good and cool activities everywhere. We need volunteers like you to make a difference in the world.