The modern technology is making our lives easier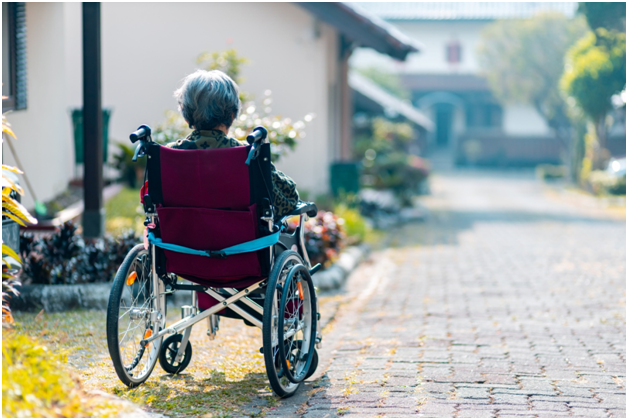 The world is developing in every field now, making human life easier. Modern technology is also emerging with new and reformed techniques.
Similarly, medical science is also evolving with refined facilities and resources for human beings. It connects the patients with their healthcare providers and gives access to more careful services and treatment.
The development of modern technology also contributed to the improvement of human life. Modern scientists are even working on creating bionic body parts to reduce the need for a wheelchair, while others are working on the old wheelchairs to bring an advanced structure to them.
These modified wheelchair designs can provide its users with a more efficient movement and minimize its negative impacts on the human body. The high tech wheelchairs are mostly electric and can be operated with the help of a remote.
The design of the wheelchair has changed little since it was invented in the late 18th century. But now a group of young Swiss innovators has designed a revolutionary new mobility device for the disabled.
Their "wheelchair of the future", named Scewo, can climb stairs thanks to a set of retractable rubber tracks, allowing users to reach places that would otherwise have been inaccessible.
"Stairs are climbed sitting backward and driven down in the forward position," says Thomas Gemperle, one of 10 students who developed the Scewo in partnership with Zurich's Federal Institute of Technology and the University of the Arts.
——————————————————————————————————————-Get inspired by these stories and start your own cool deeds. Let's fill every neighborhood with good and cool activities. Start your first GroupUp activity or event, invite others, register participants & share your cool deeds so others can follow. Use cooldeeds.org's absolutely free tools to start your initiatives.
Step 1: CREATE THE EVENT/ACTIVITY:
Get inspiration and pick a date and create an "Event / Group Up" at www.cooldeeds.org. It is absolutely FREE. There are so many ideas on www.cooldeeds.org, let's take one and go with it or come up with your own ideas and start something good and cool in your neighborhood. Click here to get started.
Step 2: ANNOUNCE & INVITE:
Share it on Facebook, Twitter, and other social media accounts to announce. Send an invite to your friends, neighbors and family to join the "Event / Group Up".
Step 3: PERFORM EVENT & FEEL GOOD:
Perform the event, take images, videos, and share on www.cooldeeds.org to inspire the world so others can do the same in their community and neighborhood.
You did it…….Even if you did this alone, you should be proud of yourself as we surely are. Let's start creating an "Event / Group Up" today. Please note cooldeeds.org is absolutely FREE for all the above activities. Our only purpose is to spread good and cool activities everywhere. We need volunteers like you to make a difference in the world.