Find the ray of light in the darkness of time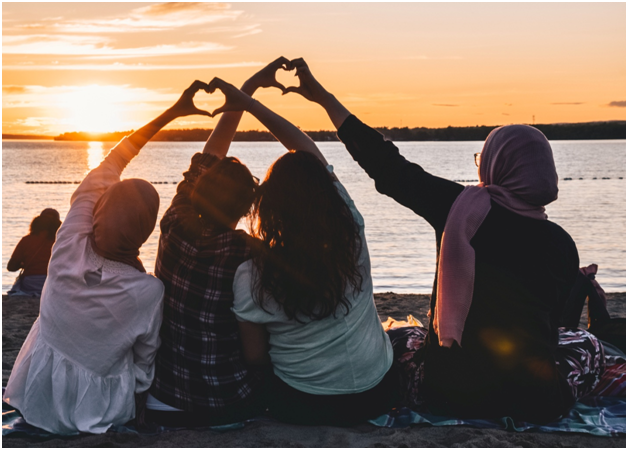 Life is very beautiful, colorful, and has variable faces. Sometimes it is bad and the very next moment it brings lots of happiness. We enjoy the happy moments of our lives and also spend bad days with courage and patience.
Sometimes bad time brings out unusual qualities that are hidden within us. The dark days are not so bad because they help to bring out the hidden light. This darkness brightens the best people in our society.
Now the world is suffering from the Covid-19. We all are trying to spend this challenging period with courage. Some people are doing great in this hard situation.
This challenging period is providing inspiring works from great people. We see the best of humanity in this pandemic. Some people are doing good by themself and others are supporting the organizations that are working to support the needy.
One such example of a good deed is given below :
When COVID-19 spread into Pakistan, Sikander Bizenjo knew where the pandemic would have the biggest impact: on the poorest areas of his country, including places like his home province of Balochistan.
Sikander had moved away from Balochistan to Karachi, where he is now a manager at a business school. But he knew he needed to do something to help his home during the pandemic.
After reaching out to local government officials and aid organizations, he learned that many families lacked food and that health facilities had shortages of medical equipment.
So he founded a group called the Balochistan Youth Against Corona, which raises funds for monthly food rations for 10,000 households in Balochistan as well as personal protective equipment, masks, face shields, and hand sanitizers for frontline health workers.
——————————————————————————————————————-Get inspired by these stories and start your own cool deeds. Let's fill every neighborhood with good and cool activities. Start your first GroupUp activity or event, invite others, register participants & share your cool deeds so others can follow. Use cooldeeds.org's absolutely free tools to start your initiatives.
Step 1: CREATE THE EVENT/ACTIVITY:
Get inspiration and pick a date and create an "Event / Group Up" at www.cooldeeds.org. It is absolutely FREE. There are so many ideas on www.cooldeeds.org, let's take one and go with it or come up with your own ideas and start something good and cool in your neighborhood. Click here to get started.
Step 2: ANNOUNCE & INVITE:
Share it on Facebook, Twitter, and other social media accounts to announce. Send an invite to your friends, neighbors and family to join the "Event / Group Up".
Step 3: PERFORM EVENT & FEEL GOOD:
Perform the event, take images, videos, and share on www.cooldeeds.org to inspire the world so others can do the same in their community and neighborhood.
You did it…….Even if you did this alone, you should be proud of yourself as we surely are. Let's start creating an "Event / Group Up" today. Please note cooldeeds.org is absolutely FREE for all the above activities. Our only purpose is to spread good and cool activities everywhere. We need volunteers like you to make a difference in the world.